The majority of UPVC / composite door locking problems are due to misalignment between the door and frame. This can either be due to poor initial installation, or the building settling/subsiding.
Signs of poor installation may be difficult for a layman to identify. In Lydney and Coleford in particular there are entire housing estates where composite doors have been badly installed by the builder. Gradually doors will become stiff, then after a few years the door mechanism can break completely. Eventually you'll find yourself with a door that doesn't lock, or you can't open.
With older buildings the signs of settling / subsidence which cause misalignment can be more easily seen. If your door is difficult to lock, take a look around the frame or nearby to see if there are cracks. These cracks can indicate settling of the building and may be the reason your door is difficult to lock. If the settling is minor adjustments can probably be made to the door to get it back into correct alignment.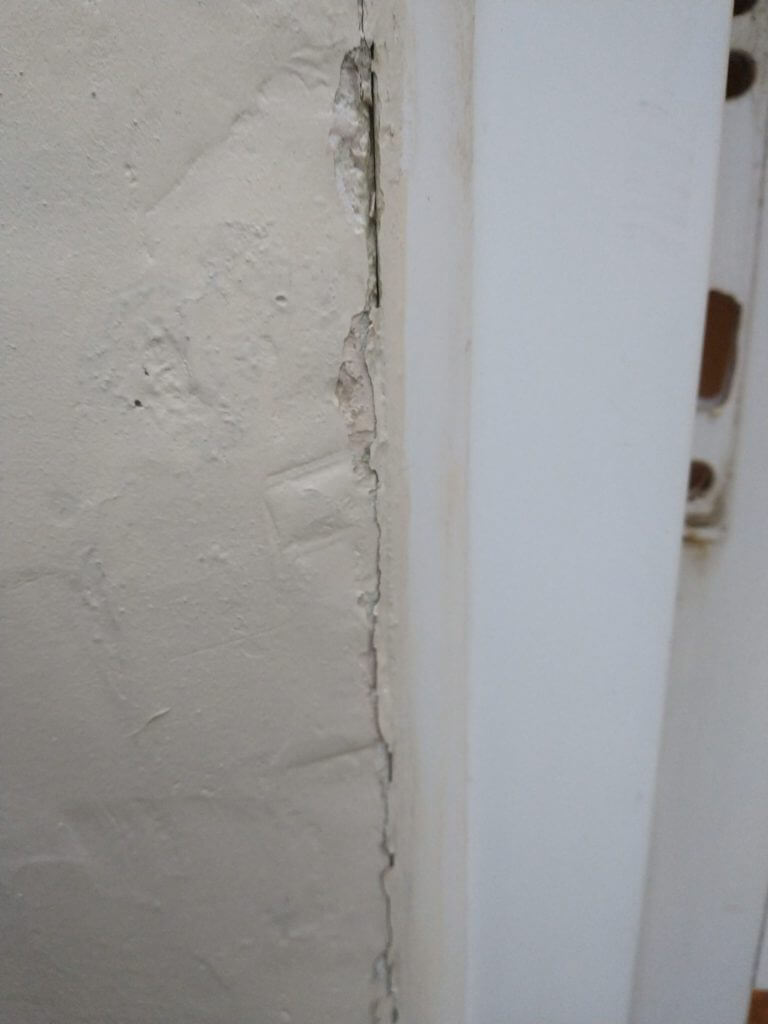 In most cases Ross-Dean Locksmiths can realign your door and repair the door. Sadly sometimes in the Forest of Dean you'll come across a building subsiding so badly (or about to slide down Plump Hill) there's nothing we can do. In a situation where we can't fix your door – there is no charge.
If you just replace the broken parts without adjusting the door correctly, expect the new parts to break fairly soon.