We attended a call to an industrial unit near Forest of Dean. New steel doors had recently been fitted (not by us), with 8 locking points into the frame. When the workers tried to enter for work they were unable to open the door. No keys would turn fully. They were locked out. This was the only entrance.
The keys could not be turned because the mechanism inside the door had broken. The mechanism could not be freed with the lock in place. The only way to remove the lock was to cut off the stainless steel lock cover then to destroy the lock. Once the lock was removed were were able to withdraw the steel locking bolts back inside the door.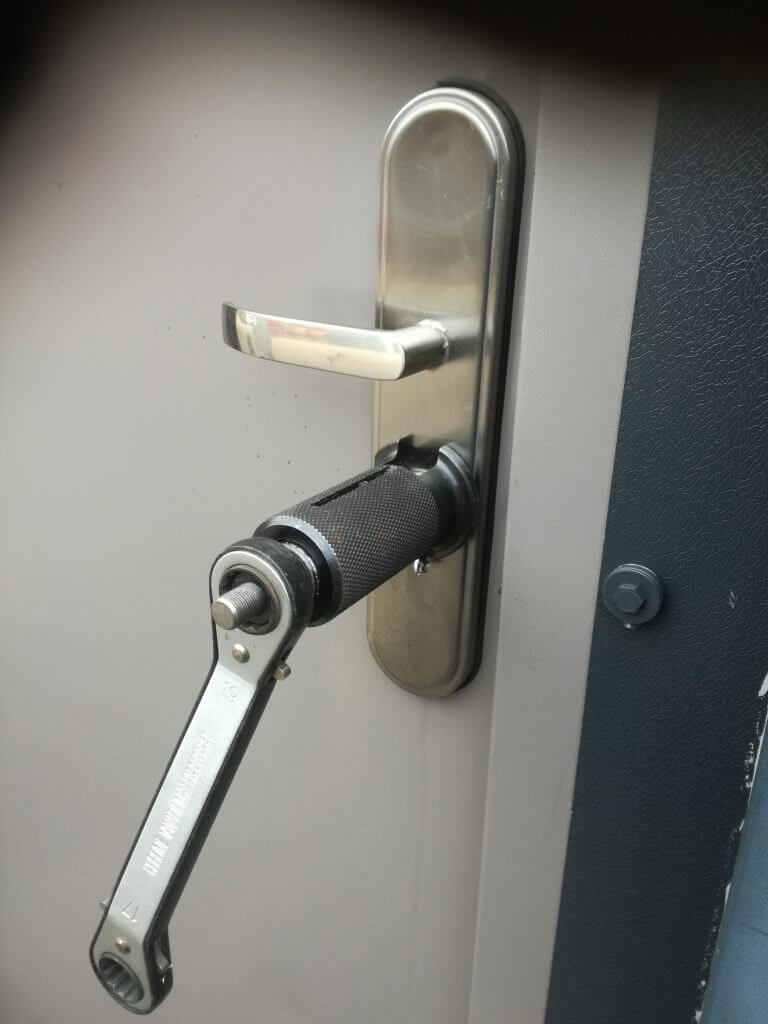 Ideally a locksmith would gain entry without having to destroy the lock. However, in cases where a lock or mechanism is broken there is often no alternative but to remove the lock using special methods. In this situation a new lock was fitted, a faulty bolt removed and the door was then fully operational.