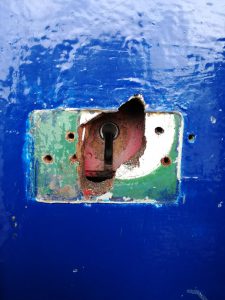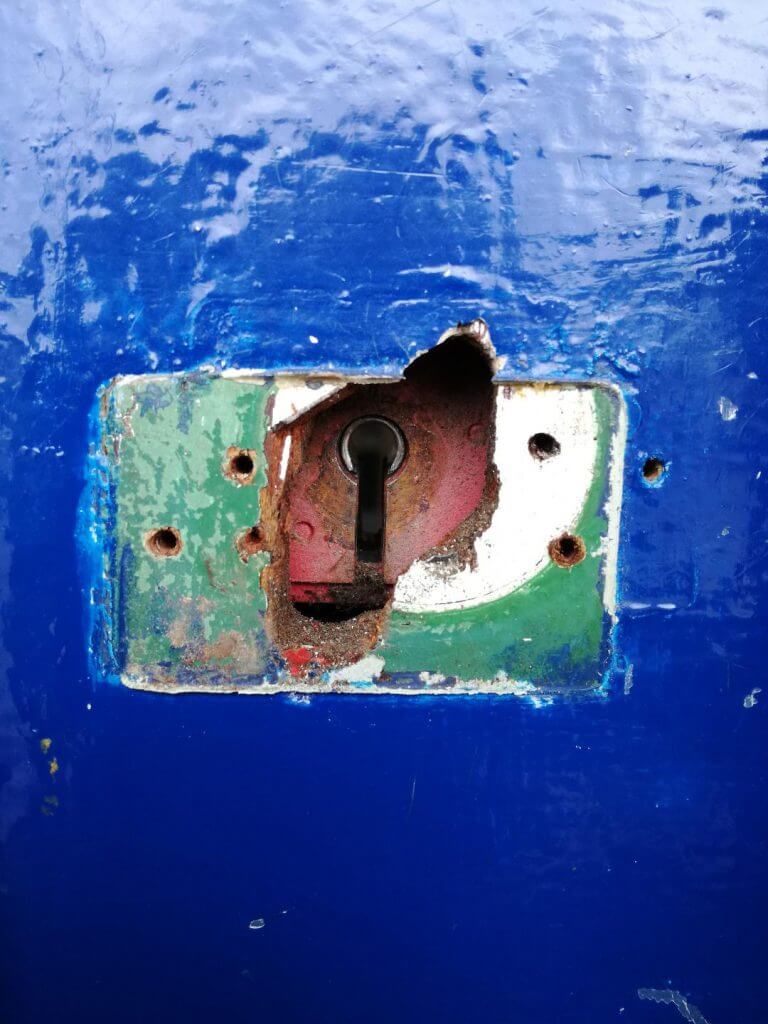 I was asked to do a lock change on a commercial premises. It was obvious that a lock had been drilled at some point in the past. Underneath the escutcheon the door was a right mess.
There is sometimes a need to drill a lock if it is broken and there's no other way to open it, but it shouldn't look like this mess.
A drilled lock should be replaced with a new lock (otherwise the hole in the hardplate will be a weakness in security). The hole in the door should then be neatly filled and covered.  In a later post I'll show you another lock that's been drilled (not by me) and badly repaired.