This style of Garador lock and handle stopped being made by 1984. They can still be found on old metal garage doors. This type of lock barrel are also found on lockers in changing rooms.
In this example the keys had been missing for months. We were asked to gain entry and fit a new lock. It is often possible to cut a new key for the lock but the original lock was so old and corroded the number was unreadable.
The garage was one giant cobweb – it needed beating down with a stick to be able to enter!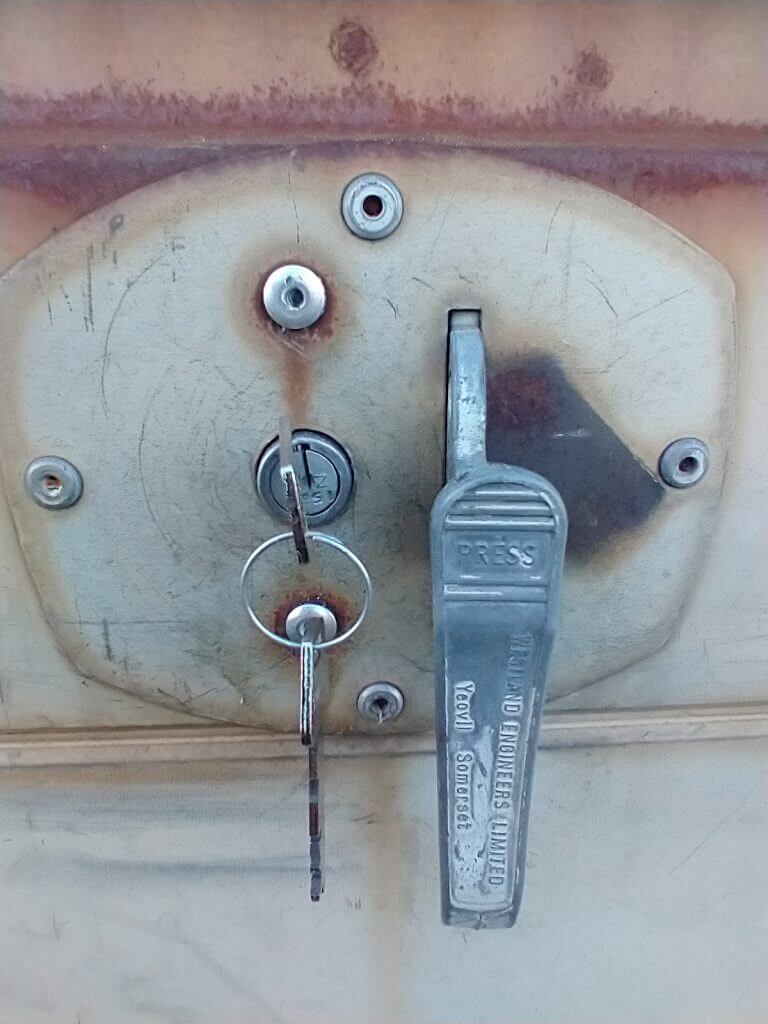 Metal up and over garage door lock.