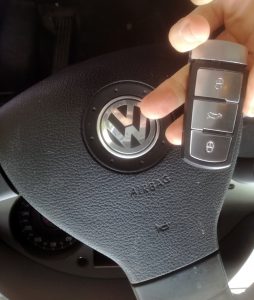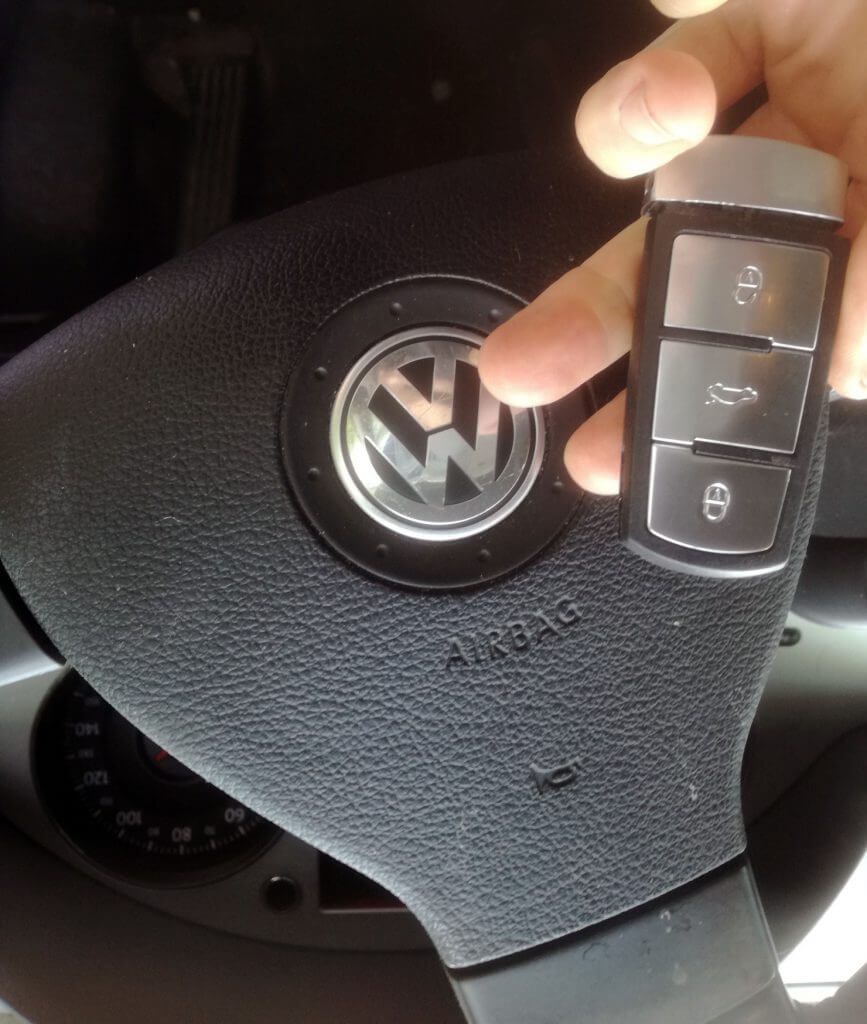 A customer was suddenly unable to open his VW Passat using the remote. The remote battery had gone flat, and by the time the battery had been replaced it had lost synchronisation with the car. (To start this car the whole remote slots into the dashboard. There is no ignition barrel).
Ordinarily that's not a problem because the emergency backup key could be used to open the door. Not in this case, the backup key had been lost.
Fortunately we were able to open the car for the customer, synchronise the remote again, and cut a replacement backup key for the customer.
If you've lost your backup key, think about what you'd do if the remote is flat, or goes through the washing machine.