A random selection of locksmith jobs from Forest of Dean this week.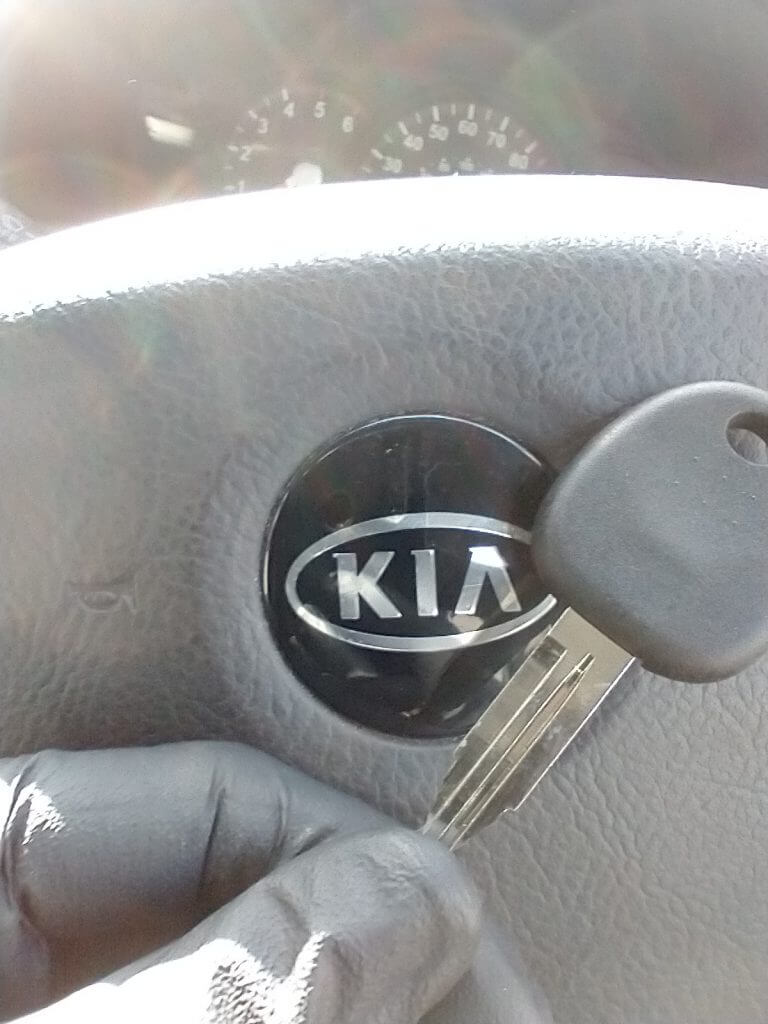 Lost key replaced for Kia Sorento in Coleford. In between being purchased and collected the original key had been lost. It is normally much cheaper to get an existing key/transponder duplicated than cut and programme a new one from scratch.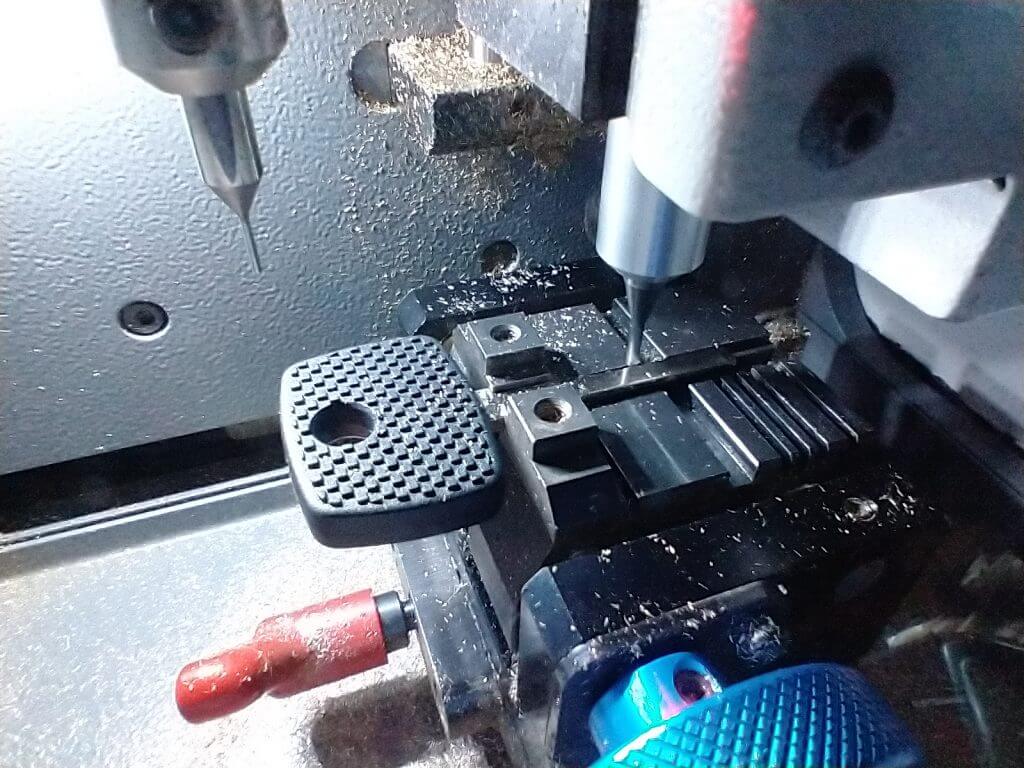 Cutting a duplicate key for VW Crafter. Actually for this collaboration between VW and Mercedes the key is a Mercedes blank, but the transponder chip inside the key is VW. The advantage of using a computerised cutting machine such as the one above is that the duplicate key isn't just a shiny copy of a worn key – the key is cut to correct depths.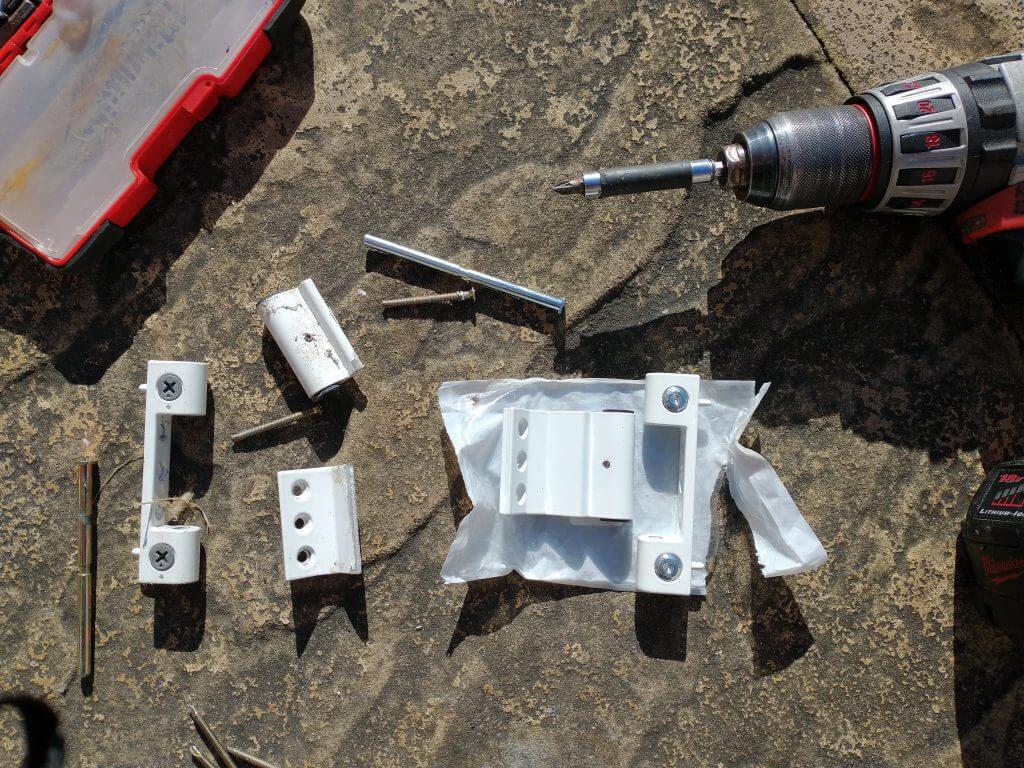 Broken uPVC door hinge being replaced. A broken door hinge typically occurs when the door is allowed to swing open in the wind. Sometimes if the same hinge cannot be sourced all 3 or 4 hinges on the door will need replacing. The reason why you can't just replace one hinge is that unless the centreline of the hinges is the same. If off centre there will be twisting/shearing forces in the hinges.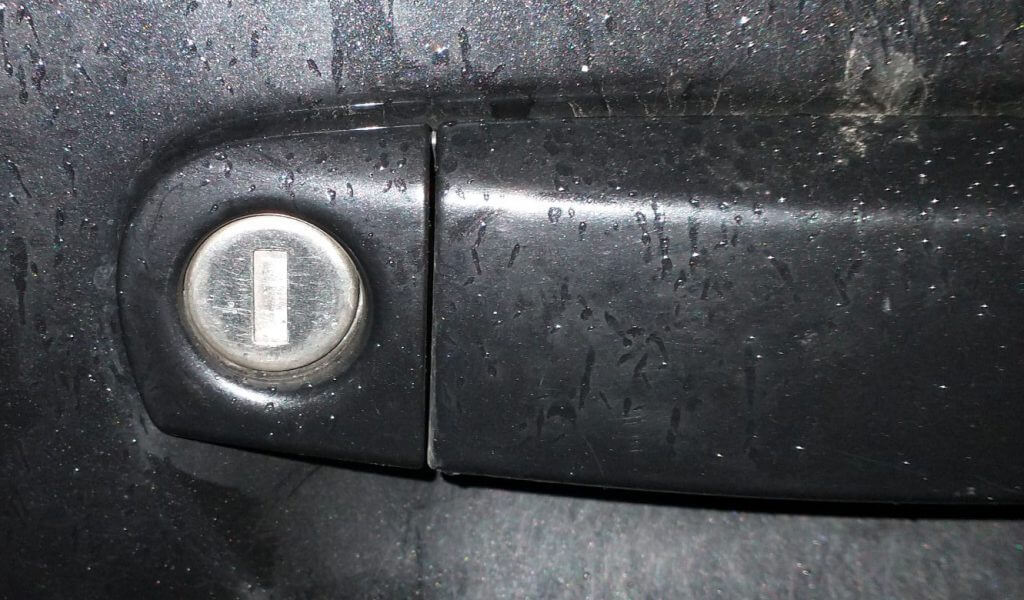 This is the lock for an Audi with keys locked in the boot in Gloucester. The vehicle is deadlocked (putting a tool down the side of the door to pull a handle/lift a button won't work). In this case the locks don't even work (even with the key). Somebody had either replaced them incorrectly or the connecting links had come off No option here for the customer apart from wave goodbye to one of their windows.
2 days later we had another example of a client unable to get into their Audi. They couldn't use the remote (it had lost synch during battery change), the linkages had again come off the lock so the keys couldn't be used either. Fortunately it was an older vehicle with manual window winders.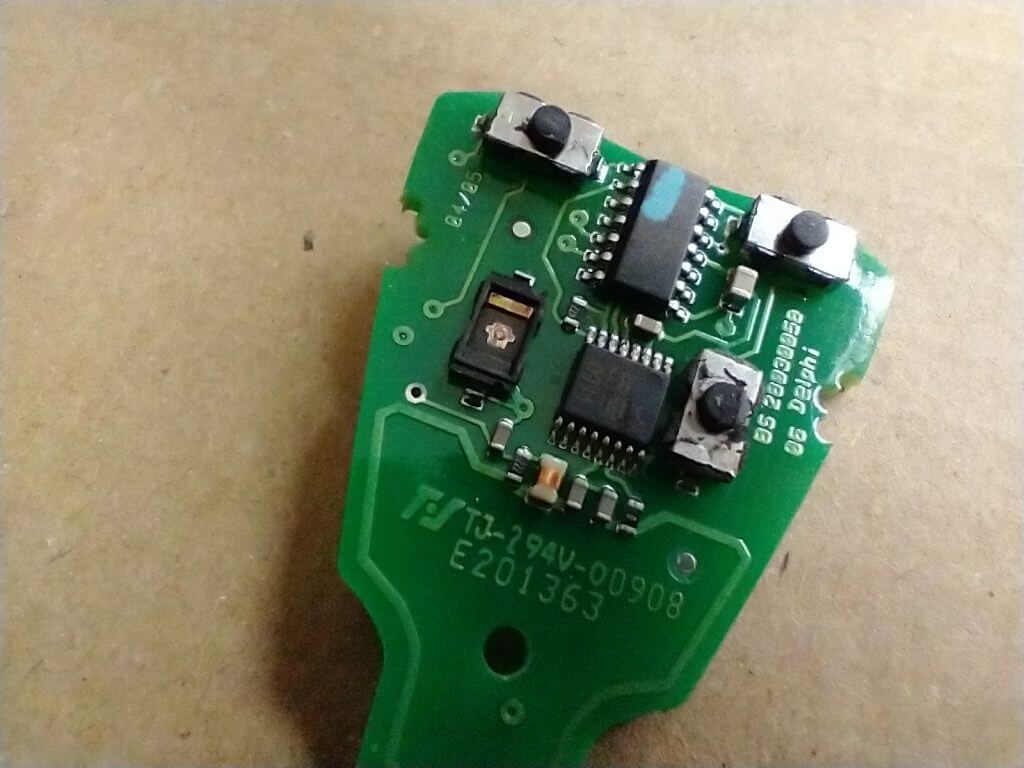 This is the remote PCB for a Saab that was not unlocking. The button has clearly disintegrated. We replaced the button for a new ceramic centred button and it now works fine. These black rubber centre buttons often fall to bits or the rubber perishes.

Above is the ASK (amplitude shift keyed) locking signal for the Saab remote. You can see the highs and lows of the signal trace correspond to the decoded binary sequence below. The remote repeats the signal several times for a single button press. The actual binary sequence will change each time the button is pressed. This 'rolling code' makes the illicit capture and replay of the signal to open the vehicle more difficult to achieve. There are ways to do it – but why would you unless you're a criminal?