A customer called late at night with the end of the key snapped off in the car door. The key was badly worn and had not been turning without force and jiggling (until it finally snapped!). Customer thought he would need new locks.
The key w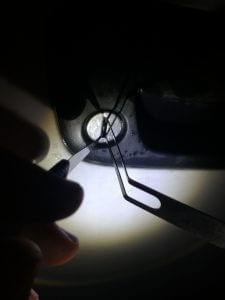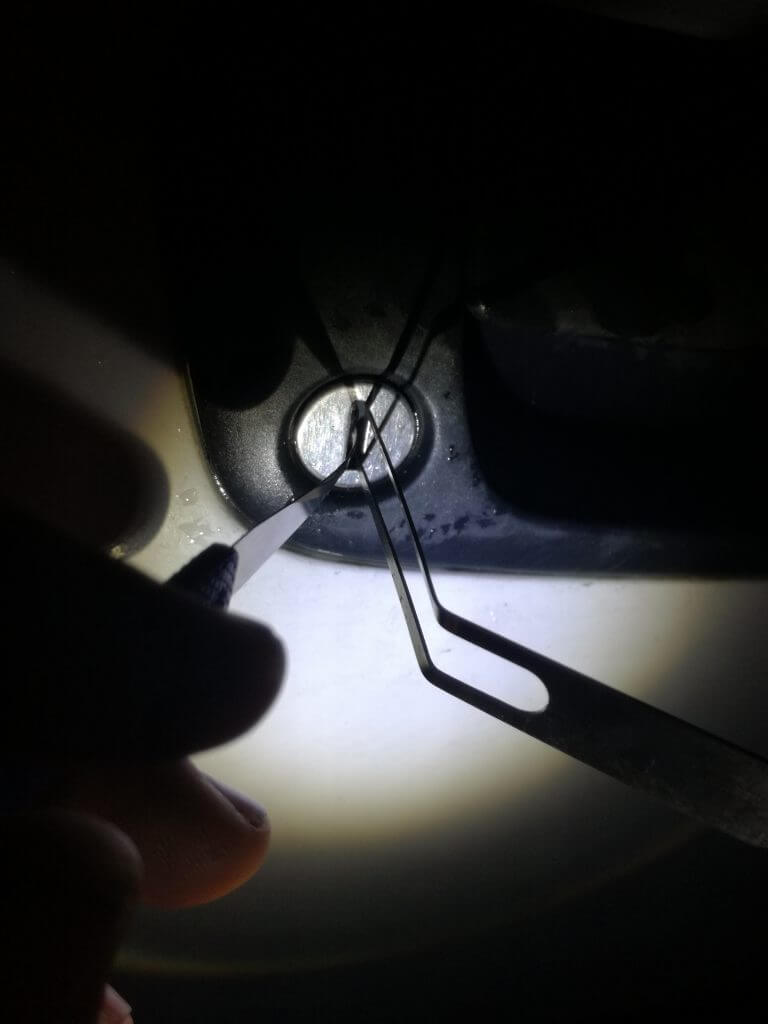 as extracted from the lock. A new key was then cut with a computerised machine which cut to the measurements the original key when it was brand new. The new key worked smoothly, new locks weren't needed and customer could drive away happy.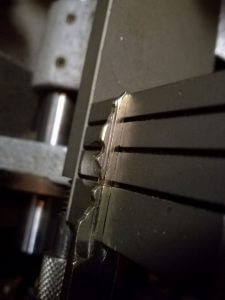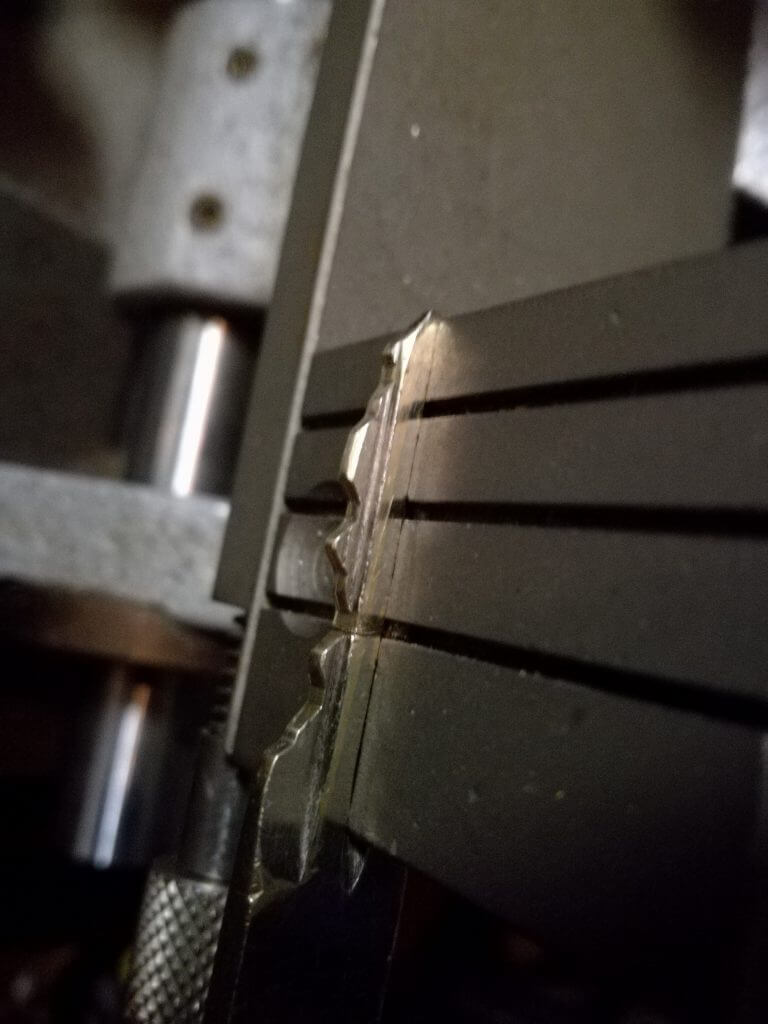 This is the snapped key held together in the trace cutting jig. It was necessary to reproduce a one piece copy of the snapped key. Only a key in one piece could be decoded by the computerised cutting machine.