UPVC door reported as 'difficult to lock'. This was what we found. The top hinge had been ripped completely off, leaving the door hanging on by the lower 2 hinges. This is often seen when an unrestrained door is allowed to blow open against the door reveal.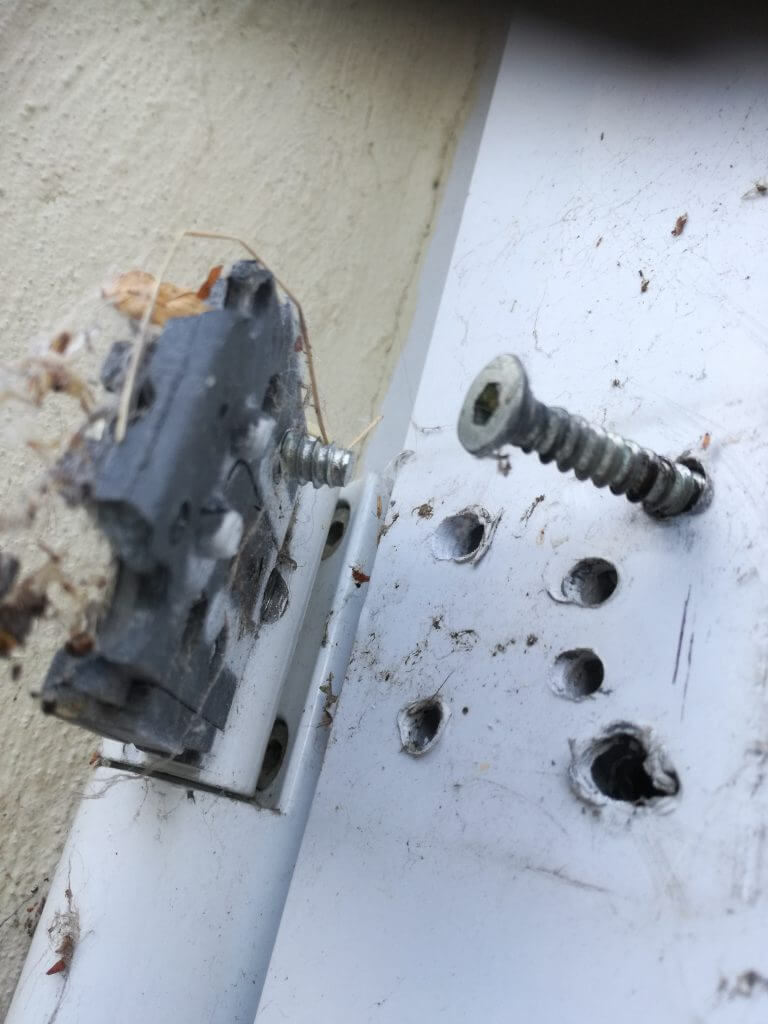 As can be seen above the screws had not only stripped out of the plastic, the end of the metal flag hinge had sheared off. Typically this will result in difficulty locking/unlocking. Worst case scenario is the rest of the hinges fail and the door falls off, breaking the glass. In this example the door was repaired and correctly aligned.
It is always worth preventing your door from swinging freely in the wind. There are a variety of ways that you can achieve this.
If you need UPVC door or window repairing in Ross on Wye or Forest of Dean areas give us a call for a quote.