We were called to repair a set of UPVC French doors. The door could not be locked because the multipoint mechanism had broken. This was caused by the door swinging open with such force against the wall that it was ripping the door off its hinges. This in turn caused the door to drop out of alignment.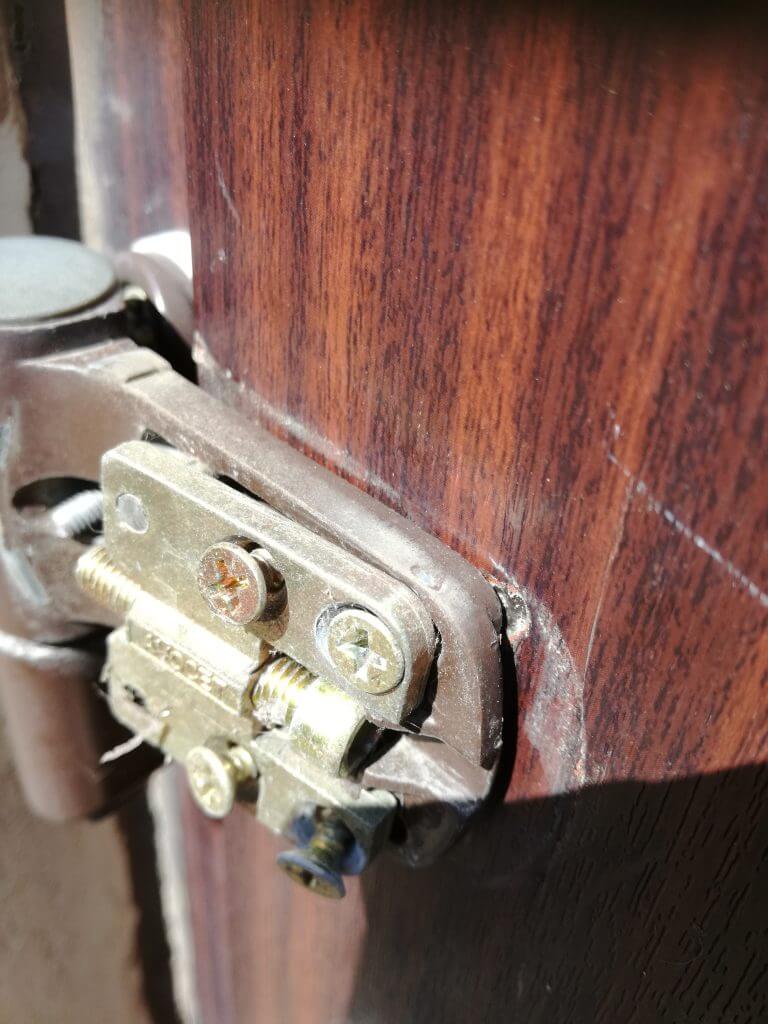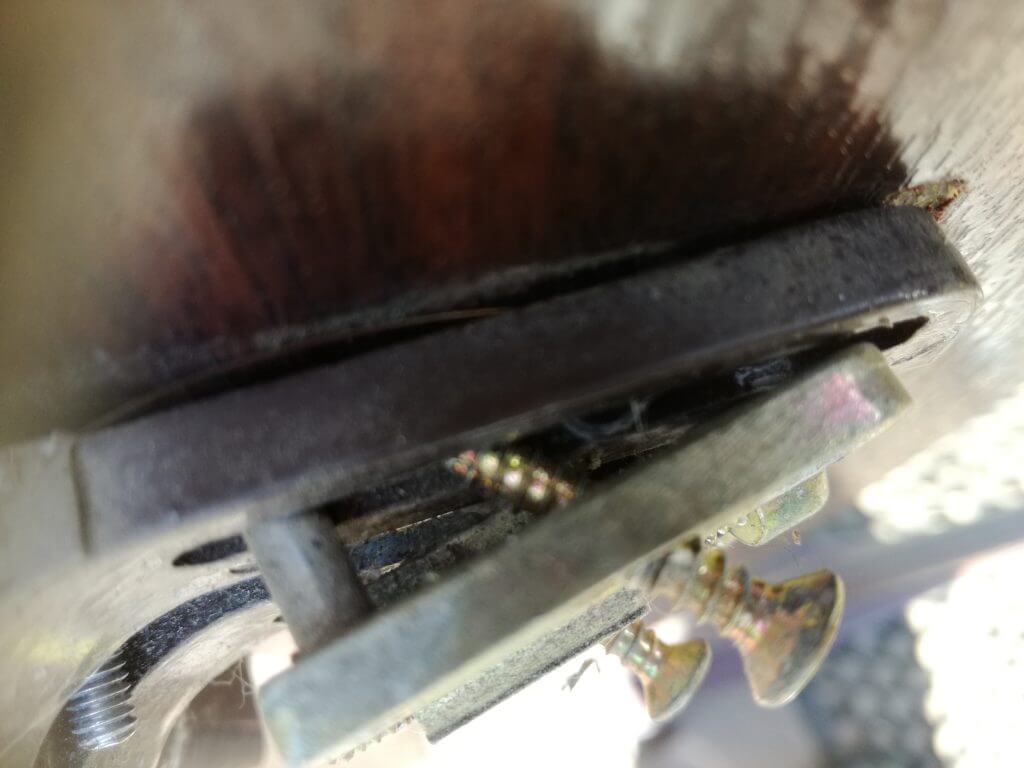 Because of the failed gearbox the customer had temporarily secured the doors by tying the handles together with a shoelace.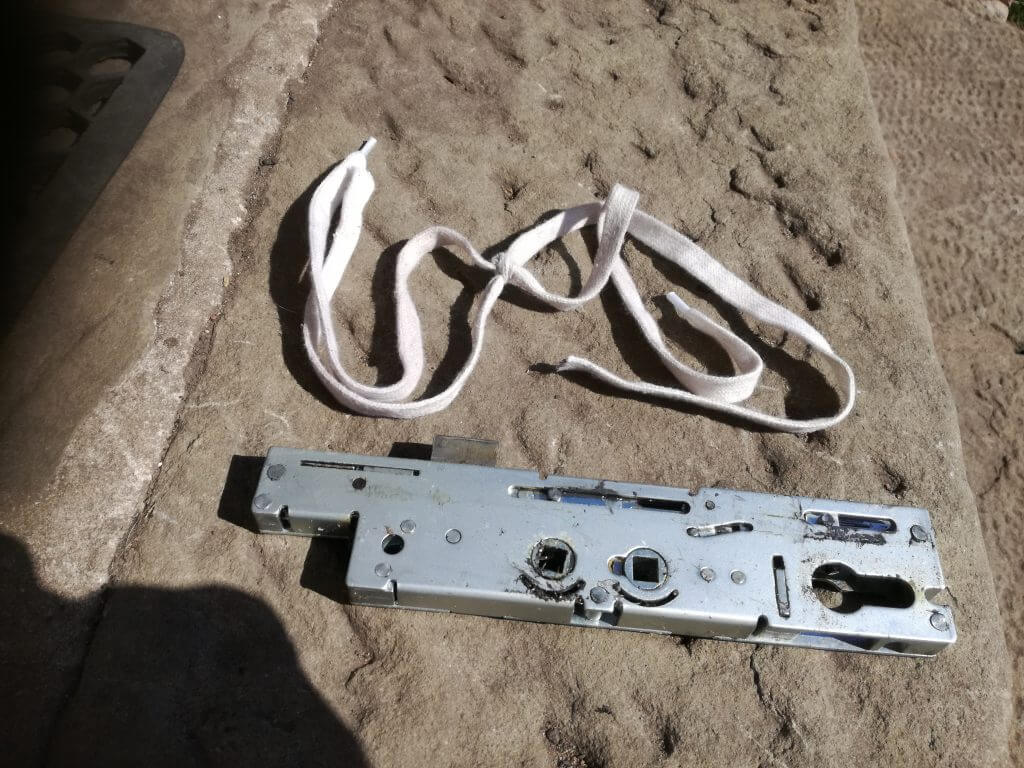 If you are experiencing any difficulty locking a UPVC door, 90% of the time it is due to mis-alignment. Unless you get the door correctly adjusted the gearbox will fail. This will result in a door jammed shut, or cannot be locked.