Customer was unable to unlock a British Standard 5 lever mortise lock. Original keys were present. The keys were turning but the bolt was not being withdrawn. This is an indication that the bolt thrower has broken off the curtain. Normally you can manually withdraw the bolt back into the lock, but not on this occasion. The bolt was jammed solid, and the door securely locked shut.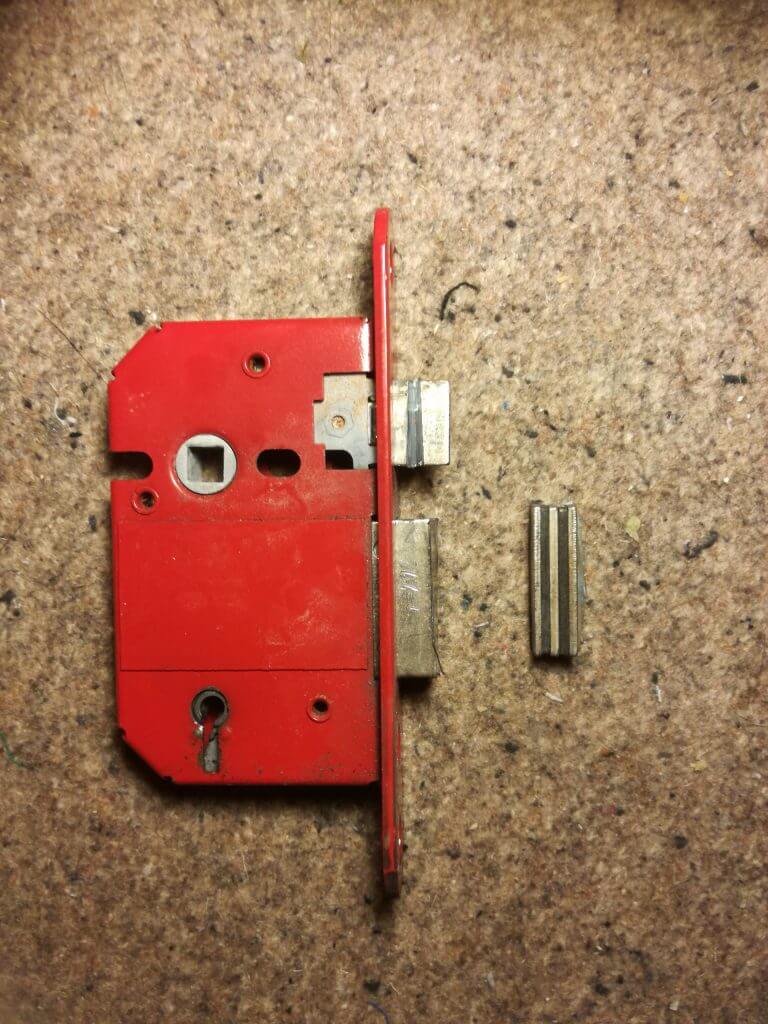 In this situation the only option was to cut spread the door/frame and cut the bolt off. The bolts in these ERA Fortress are incredibly tough. It takes a long, long time with a large disc cutter. This requires frequent dousing of the bolt with water to prevent heat building up and setting fire to surrounding woodwork.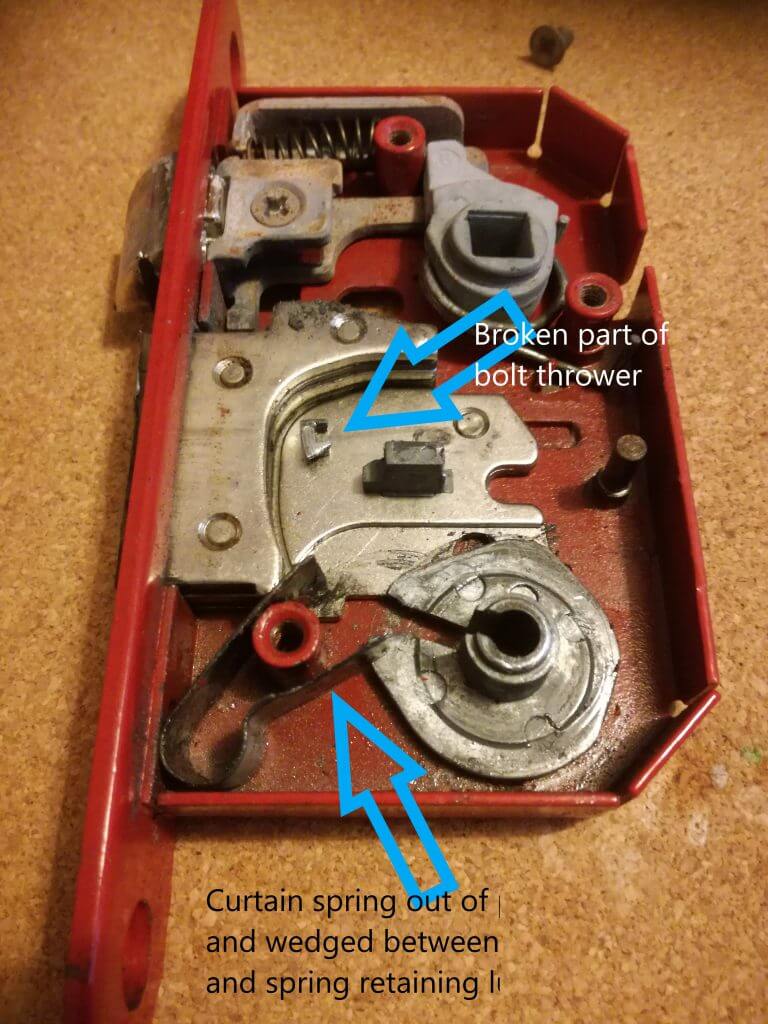 Curtain spring jamming the bolt in the open position.