in a previous post a customer had to smash their Transit side window. Their remote had lost synchronisation with the vehicle and the door lock was broken.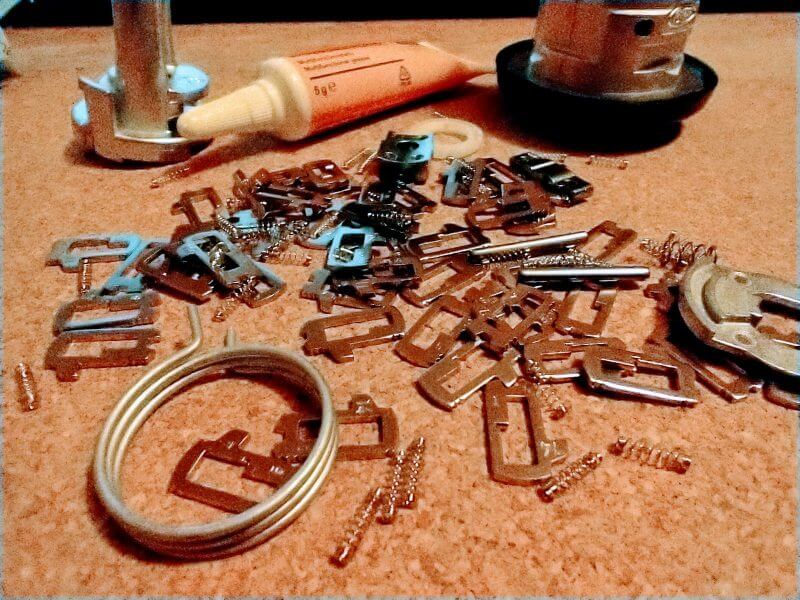 The customer subsequently asked us to make up a new door lock to match the existing locks. A disassembled lock from Ford comes in a box containing hundreds of individual parts that need to be put together in a certain order.
Below is the old and new lock. The springs and wafers in front are leftover as they were not required to match this particular key code.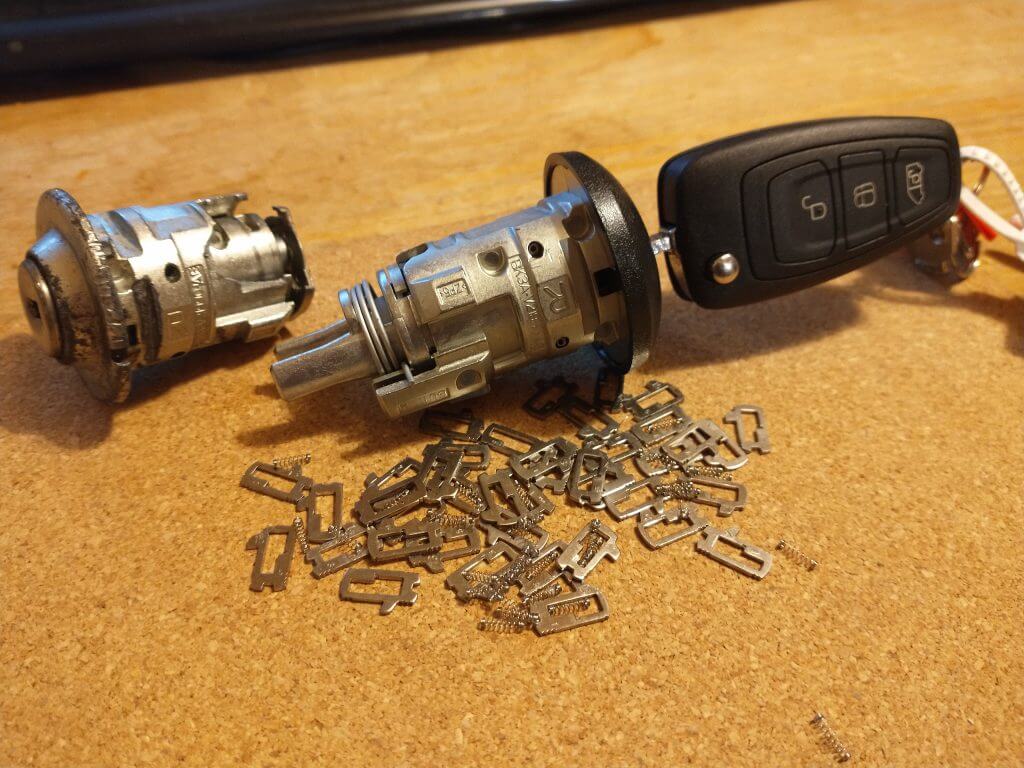 If you need a replacement key or remote in Ross on Wye, or Forest of Dean area then call an auto locksmith. An independent auto locksmith will normally be significantly cheaper than a main dealer.