It's pretty common when called to a broken UPVC door to be told by the customer that they've been squirting WD40 into. It's understandable, but for starters it's the wrong lubricant for the job. Secondly the difficulty locking is normally because the door is out of alignment. WD40 won't magically re-align the door.
If you ignore difficulty locking a UPVC door eventually the mechanism is going to break. You could end up with a door jammed shut, or unable to lock. In the photo below a customer had been using WD40 to try to make the door work. No amount of lubricant was going to put all these broken pieces of metal back together. Adjusting the door in time would have prevented this breakage.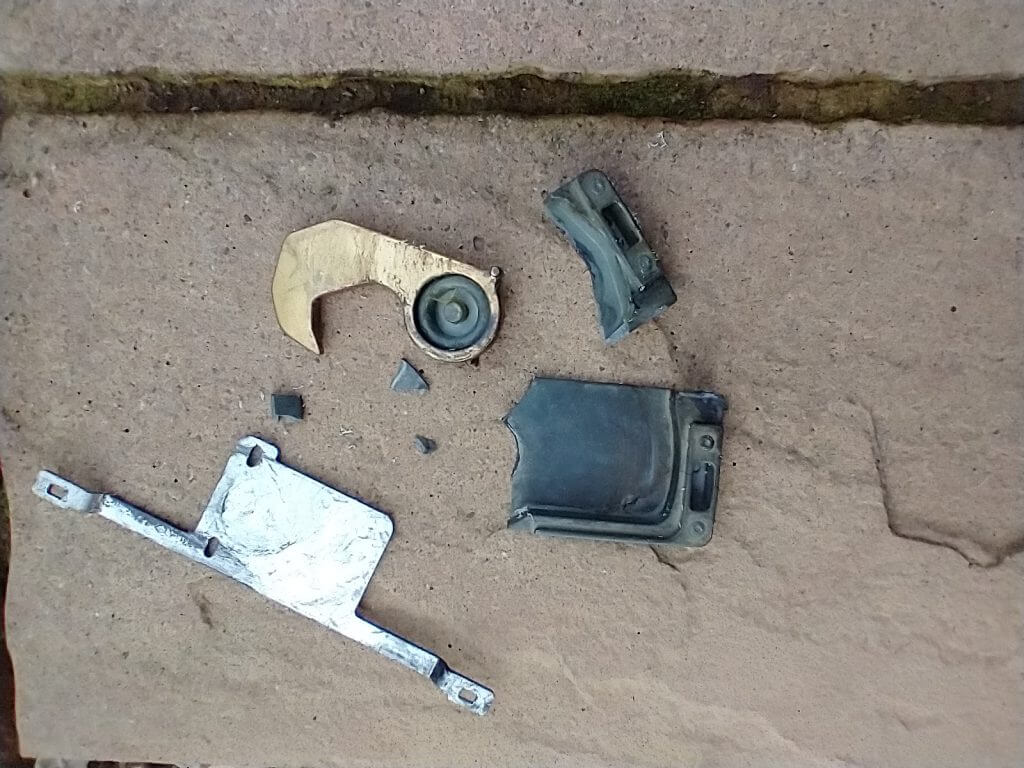 It is far cheaper to adjust your door correctly than it is to open a broken UPVC mechanism and replace the parts.
REPLACEMENT LOCK DETAINERS
With most mortise locks that are difficult to lock there are 2 main reasons. Either the door has dropped and the bolt is hitting the keep, or the keys are badly worn / cut. If the bow of the key does not have a manufacturer's name, (or has an aftermarket brand such as JMA) the key is likely to be a copy. Take a look at the bitting of the key for worn or bent elements. If the key only works one side of the door this is a good indication of a worn key.
Worn keys can be exacerbated having too many keys/junk hanging on the bunch. This additional weight can wear levers or the curtain on one side.
If the keys are too badly worn they may have damaged the levers. It is possible to replace these levers but it's normally cheaper to replace a complete lock. An exception to this rule is for Chubb (now Union) 3G110 lock. A detainer pack for these locks is cheaper than replacing the entire lock. Some companies do make cheaper locks that will slot straight into the hole but they're not the same quality as a 3G110.