Shortly before midnight we were called to secure a UPVC house door. Their only key had snapped in the lock and the door could not be secured.
This was all caused just because of the broken springs in the handles. The weight of the handle was causing them to droop rather than them returning to centre. As a result the mechanism hadn't set correctly and it took excessive force to turn the key.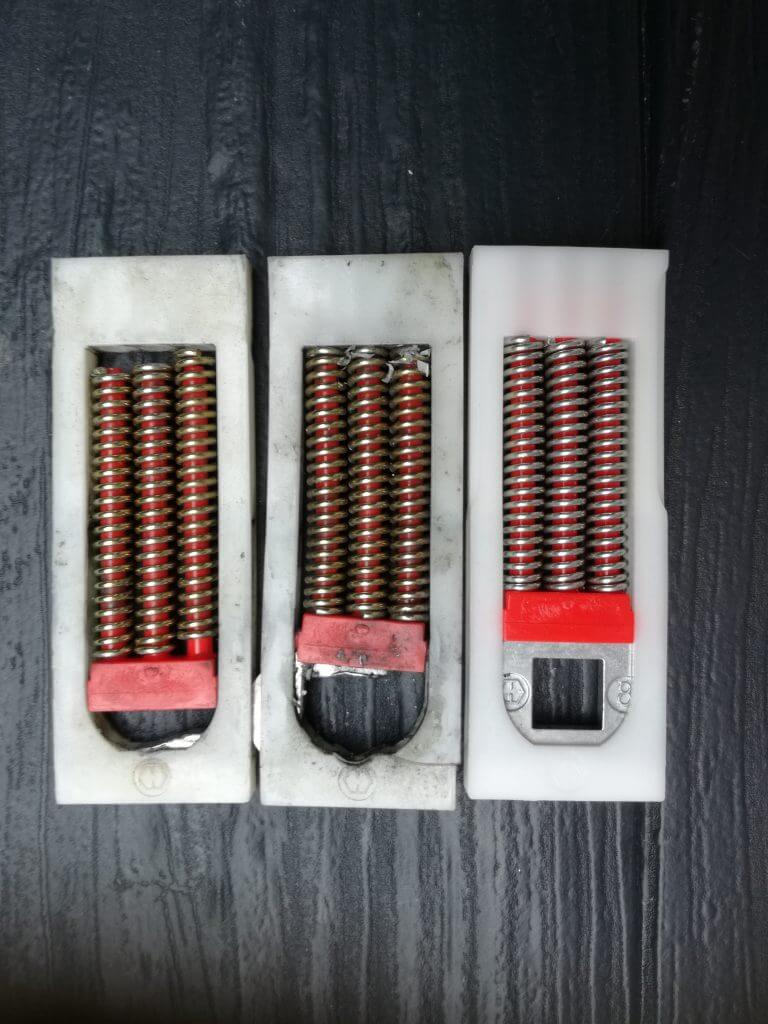 Because the customer had been ignoring the droopy handle it ended being a lot more costly than it would just to change the springs. A droopy or floppy handle might just look unsightly, but it could potentially cause your entire door to be jammed shut, or unlockable. Luckily in this case the key broke before the multipoint mechanism did.
A repair or adjustment to a UPVC door or window is almost always more economical than a complete replacement.