We are very busy for door repairs this week. Normally they peak early spring/late autumn. Shown below are parts of a very clearly broken top case. This particular part is long since discontinued but somebody makes a repair part for the case. This make/model full length mechanism is also unobtainable, although the gearboxes can be found.
Because the gearbox (not shown) has an odd PZ (handle-spindle distance) a complete replacement with modern mechanism would have been more expensive than a repair, and also required new handles to fit the modern handle-spindle distance.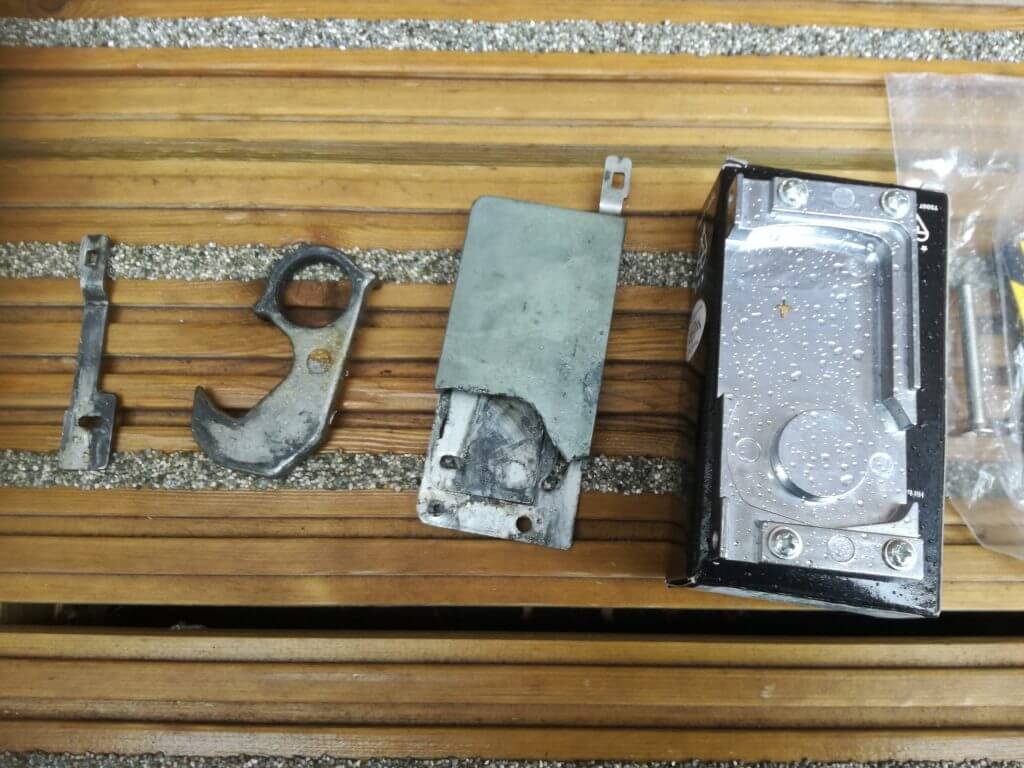 Double glazing & UPVC repairs are normally far, far cheaper than replacing the entire window or door. Recently we repaired a door during the afternoon for over £1000 less than the price the customer was quoted for a replacement door earlier that morning.