Double glazed doors tend to be fitted with either butt hinges, or flag hinges. Butt hinges are commonly seen on cheaper, lower spec UPVC French doors and frames. These offer little or not adjustment. Flag hinges are normally found on better quality doors and offer greater adjustment. (Metal skinned composite doors will usually have butt hinges as they do not sag, warp or as badly as UPVC doors).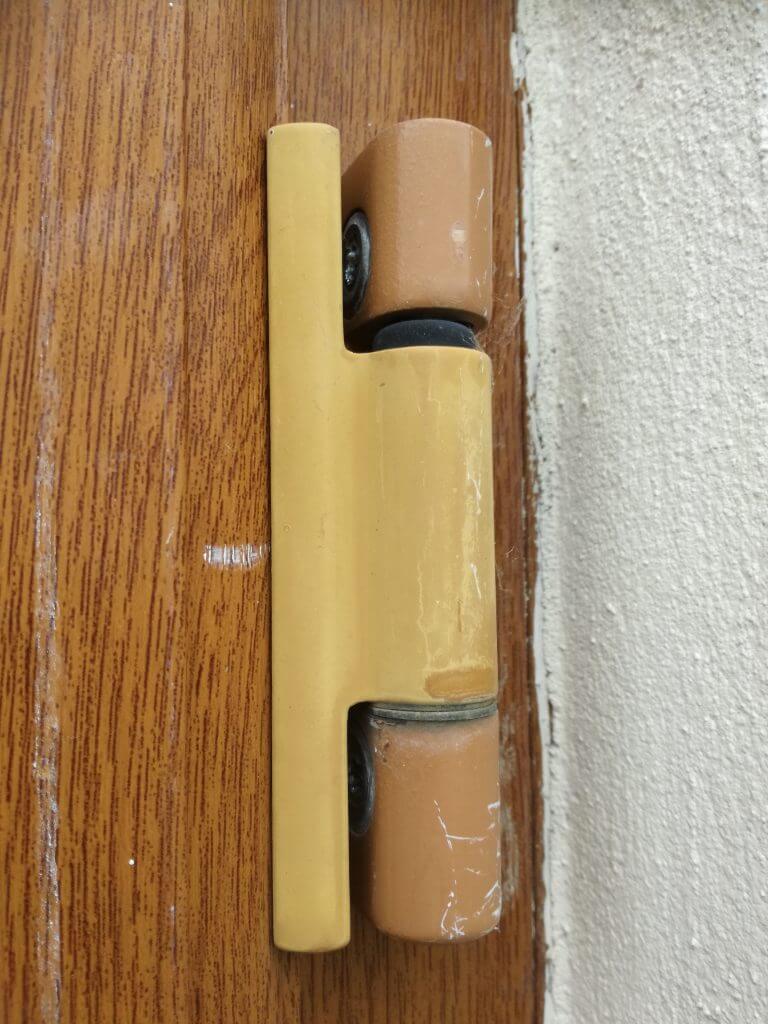 If doors fitted with butt hinges have sagged, dropped, or were installed wonky to begin with it may be impossible to align the doors correctly. The additional strain trying to lock wonky doors will often cause the multipoint locking system to fail, jamming the door shut, or unable to lock.
Rather than replace wonky doors for a complete new set of doors/frames it is often possible (and certainly cheaper) to replace the butt hinges for flag hinges. These offer much more adjustment in all the planes and take the strain off of the locking mechanism.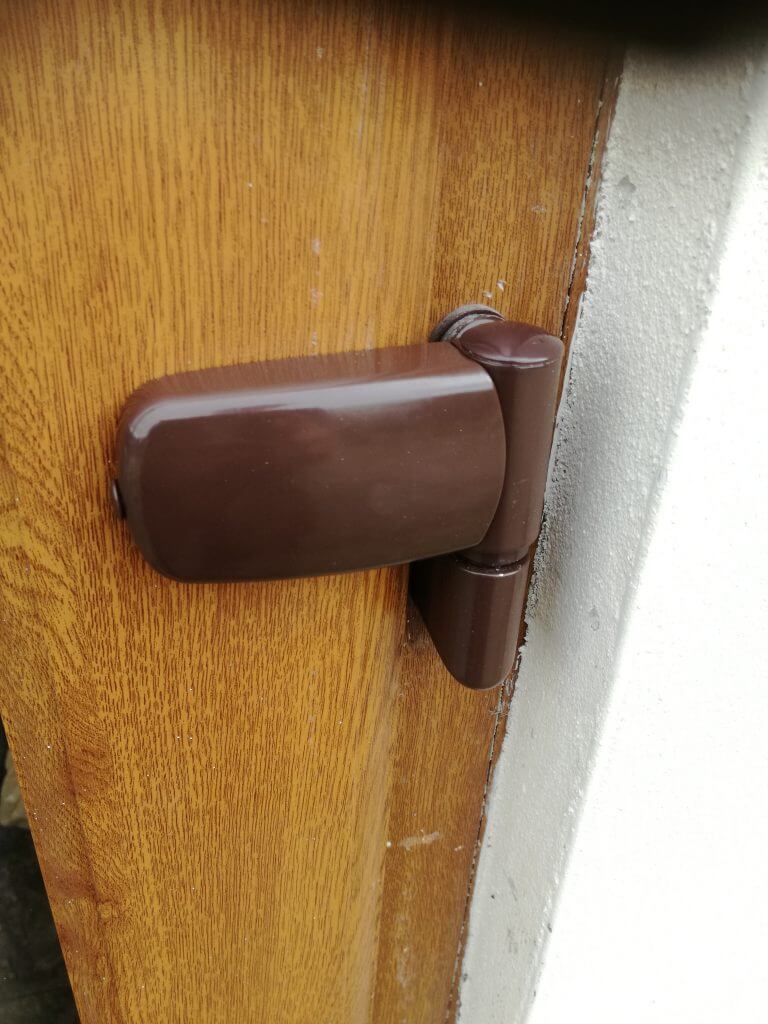 We repaired these doors but replacing the original butt hinges for these flag hinges (3 per door leaf). Previously the doors had been held closed for months by nothing more than a padlock around the handles. The doors were so badly installed that the locking mechanism was broken and could not be replaced. The new hinges allowed the doors to be lined up correctly and a new working multipoint strip to be fitted.
If you are near to Forest of Dean / Ross on Wye and your UPVC double glazed doors or windows need repair or adjustment give Ross-Dean Locksmiths a call.